Belle International Rack Supported Mezzanine

May 23, 2022

Return
Client Name : Belle International
Project Industry : Apparel Industry
Shelf area : 10000 square meters
Project Location : Shenzhen China
Customer introduction :
Belle is a fashion shoe brand under Belle International. The word "Belle" is derived from the French "beautiful woman". With fashion, elegance and versatility as the brand spirit, it advocates everyone to constantly pursue inner and outer beauty.
Belle is positioned at the 20-40-year-old urban white-collar consumer class, focusing on fashionable leather women's shoes, as well as men's shoes and bags.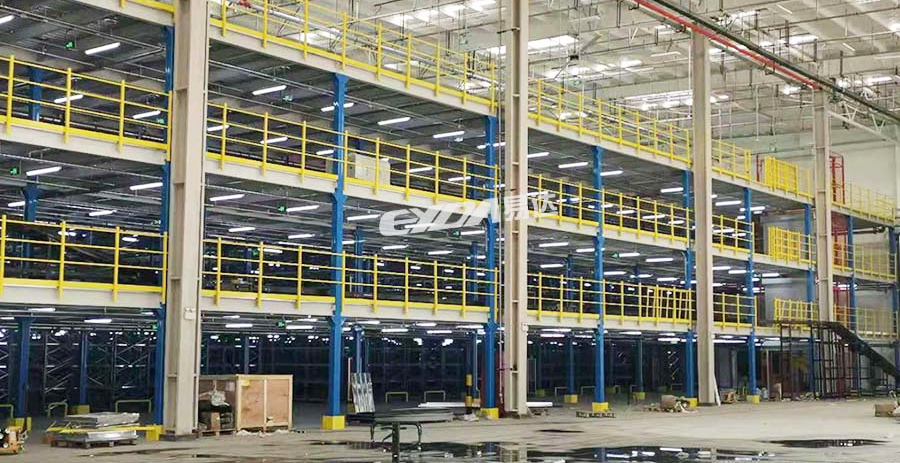 Project follow up :
Belle is a big company with a lot of cargo. In order to meet the storage needs, EYDA storage shelf engineers designed a 4-story rack supported mezzanine for it, covering an area of more than 10,000 square meters, which is a rare large-scale mezzanine racking in China.
The project took more than 3 months from program planning to safe completion. Because of the large demand for storage and the high speed of goods circulation, the design of the whole scheme is much more complicated and technically difficult than that of a small attic.
After the installation, the whole rack supported mezzanine looks very spectacular, and the customer is very satisfied with the overall effect.
Thanks to Belle's affirmation and support, allowing customers to achieve satisfactory storage results is the driving force for EYDA Storage Shelf Company to continue to move forward.
Real scene show: