High Bay Heavy Duty Pallet Rack Project Live Show

May 26, 2022

Return
This project is a combination of high bay heavy duty pallet rack and mezzanine platform. According to the cargo type, storage and retrieval method and the customer's applicaton function, we divide the high bay racking into two categories, A type and B type.
A type is a combination of high bay racking and shelving racking, why we should make a design like that? Because the shelving rack is more convenient to store the light duty goods and the bulk goods.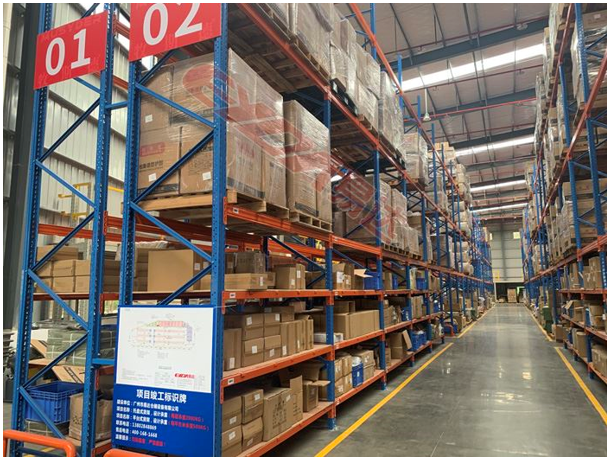 B type is only high bay racking. The total pallet storage location is 1056. The total hight is 7 meters, the deepth is 1 meter, 1 ground level and 3 beam level. the weight capacity is __2000kg__per level. In order to increase the space untilization above the aisle , we design a bridge style aisle.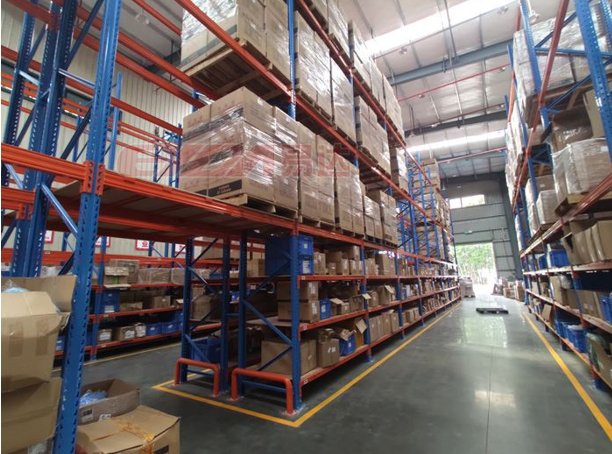 The high bay racking have solved the problem of low untilization of the warehouse space, this solution make our customer's storage volume increase by 200%. Make an ordinary warehouse become a muti-function warehouse that can store the cargo and use it as office.
The platform is 3 level, each square meter weight capacity is 500kg, the hgiht of each level is 2.5meters. This platform is mianly used to store some finished product and use as a workshop.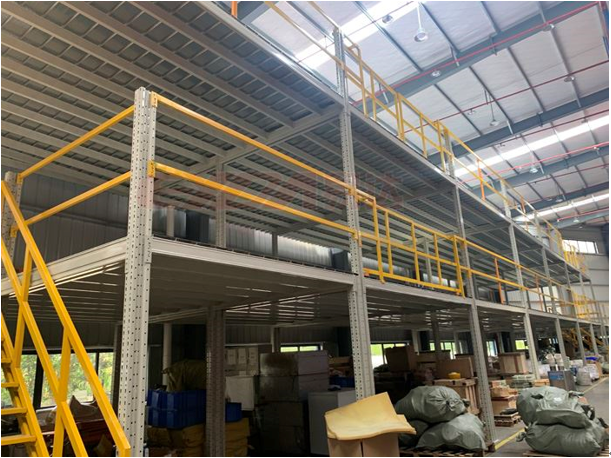 Right now please follow our camera to view our project case.