Sumida Gravity Racks Case

May 23, 2022

Return
Customer Name : Guangzhou Sumida Electronics Co., Ltd.
Project industry : mechanical and electrical equipment industry
Shelf area : 100 square meters
Project Location : Guangdong, China
Customer introduction :
Sumida Group is headquartered in Japan, and its main tool factories include Panyu and Taiping in mainland China, Mexico in America, and Vietnam in Southeast Asia.
There are more than 30,000 product categories, mainly engaged in the research and development, design, production and sales of radio frequency coils of audio equipment, video equipment, OA equipment, automation equipment, industrial equipment and other electronic components.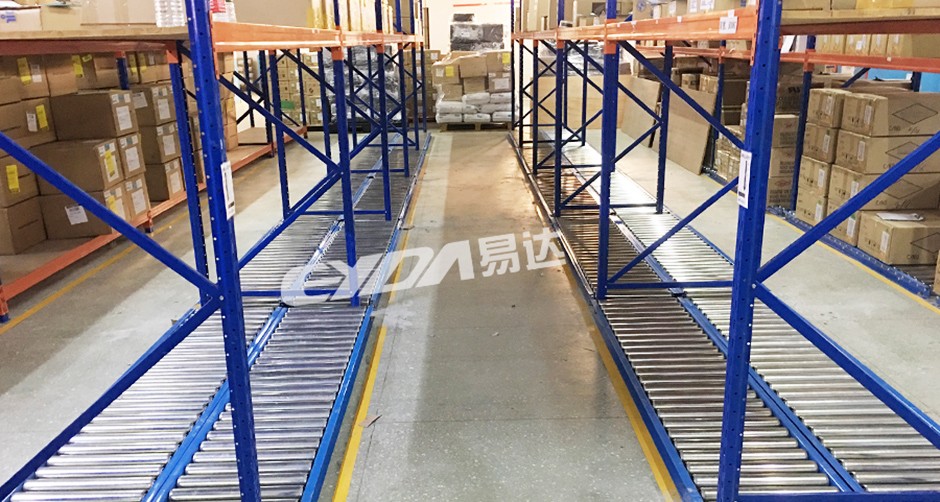 Project follow up:
Sumida is a production-oriented enterprise. It needs to be selected in the process of inbound and outbound shipments. The goods of audio, video and automation equipment are heavy.
EYDA Storage Equipment Co., Ltd. designed Guangzhou gravity racks for the selection of goods.
Gravity racks are composed of uprights, beams, roller systems and separation systems. The roller system is of inclined design. The pallets with goods slide along the rollers rapidly under the action of gravity to be decelerated by the damping roller system.
At the end, the pallets are separated one by one by the separation system, which is widely used in the logistics of large quantities of goods. Distribution, freight, chemical, electronics and other industries.
Real scene effect: